Keynote & Invited
Speakers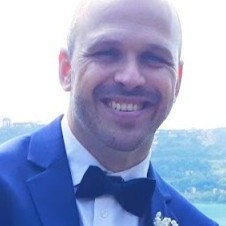 Sapienza University of Rome, Italy
Speech Title: Expectations, Trends and Future Prospects of Bioenergy toward a Green Development
Abstract:
The Anthropogenic activities release more carbon dioxide (CO2) into the atmosphere due to which CO2 depletion by natural processes has become a challenging process.

The annual rate of increase in atmospheric CO2 over the past 60 years is about 100 times faster than previous natural increases. Renewable energy sources play a crucial role to reduce carbon levels in the atmosphere and oceans. Around the world several new advancements have been achieved to mitigate carbon emission, but still fossil fuels dominate the global energy system.

Bioenergy gives some hope for renewable and clean energy with reduced carbon footprint. Currently it serves as one of the main sources of renewable energy, contributing to energy used in power generations, heat for industries, buildings and for transportation. However, achieving economically efficient biomass and value-added products production is crucial for future prospects of bioenergy development. With this aim, as a new trend to effectively solve those issues, in our research works we have evidenced that microalgae-based co-cultivation system showed less energy consumption on cultivation (27%) and harvesting process (148%) to produce equal amounts of biomass and lipid production when compared to control system. The continuous development of this technology will improve the commercial viability and ensures bioenergy sustainability.
Biography
Professor of Chemical and BioChemical Engineering at the Department of Chemical Engineering, Materials and Environment of Sapienza University of Rome, heading GreenSapiens (www.bit.ly/GreenSapiens) as a Circular Economy expert in energy, processes and materials, including green nanoparticles. In close collaboration with companies and institutions from different countries, he develops innovative and mild green technologies for bioenergy production and for biorefineries design.

He is involved in the analysis and validation of sustainable processes for an integral valorization of materials with a cascade and circular-economy approach. He has been visiting professor, holding invited lectures, at important universities and international conferences worldwide and Coordinator/Scientific Responsible of many national and European projects managing public institutions, SMEs and large enterprises (i.e. "EXCornsEED", granted in HORIZON 2020). His activity is attested by hundreds of publications, industrial patents and awards/prizes in competitions sponsored by scientific and industrial associations.

Project Manager with relevant experience of design, management, monitoring and evaluation of international development projects overseas (Latin America, Asia, the Mediterranean). Expert of EU funds appraisal and management (Tender, Calls, financial, etc..).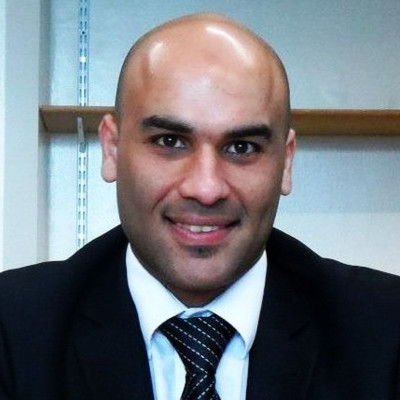 University of Southern Denmark
Speech Title: Continuous Commissioning for Highly-Energy Efficient Future Buildings
Abstract:
The building sector is a major energy consumer worldwide with large contribution to operational energy costs and greenhouse gas emissions. Therefore, this sector has been prioritized in the schemes and plans of most of the countries as one of the sectors to address to attain the energy and environmental goals. Overall, having highly energy efficient buildings with low energy consumption will lead to a more stable and secure energy sector and less greenhouse gas emissions.

Relying on the fact that a building has met its energy targets at the design stage doesn't guarantee that it is going to perform properly in the operational phase. One of the main challenges facing the building sector nowadays is the reported mismatch between the predicted and the actual performance throughout the building operational phase. This mismatch is referred to as the 'building performance gap'. In this regard, the need for a systematic continuous commissioning framework to monitor, assess and evaluate the buildings performance is vital to bridge the performance gaps.

In this talk, ObepME, an innovative framework for online building energy performance monitoring and evaluation is presented, considering a list of performance tests addressing building subsystems. The framework relies on two major pillars, actual data collected from the building site, and calibrated energy model simulations to serve as a dynamic baseline for comparison and evaluation. The framework design, development, and implementation in a highly energy efficient building is presented, and findings from the framework implementation are highlighted considering the energy systems operation and indoor comfort perspectives in multiple real case study buildings.
Biography
Muhyiddine Jradi, PhD, is an Associate Professor in Energy Engineering and the leader of the Building Energy Modelling and Simulation Group at the Center of Energy Informatics at the University of Southern Denmark. He has a mechanical engineering background and received his PhD degree in Sustainable Building and Energy Technologies from the University of Nottingham, in 2014.

Dr Jradi's main research interests include energy efficient systems, building energy modelling and simulation, digital twins, energy renovation, multi-generation systems, energy systems numerical modelling and simulation, renewable energy and energy storage. Dr Jradi is currently leading and taking part in multiple international research projects in collaboration with industrial partners and public parities with funding exceeding 4 million USD.

In addition, he is serving as a member of multiple journal editorial boards and international conferences' scientific committees. He has received multiple awards including the Dean of Engineering Research Scholarship for International Excellence from the University of Nottingham and the Sakkal Renewable Energy Award from the American University of Beirut. Dr Jradi research work has led to more than 150 academic publications in leading journals and international conferences.