Register
ESSE 2021: 2nd European Symposium on Software Engineering
Organized by Department of Digital Systems, University of Thessaly, Larissa, Greece
Nov. 19 - 21, 2021

(Virtual Event)
Aims and Scope
European Symposium on Software Engineering covers a broad spectrum of software-related topics. The conference covers fundamentals on designing, implementing, testing, validating and maintaining various kinds of software. It aims to provide an international forum for presentation of original research results, as well as exchange and dissemination of innovative and practical development experiences. Papers describing original work are invited in any of the software engineering areas that the call for papers considers.
Topics of Interest
Topics of interest include, but are not limited to:
Software Engineering Methodologies
Software Engineering Techniques and Production Perspectives
Artificial Intelligence
Autonomic computing and agent-based systems
SOA and Service-Oriented Systems
Data modeling, mining and data analytics
Knowledge systems and engineering
Mobile computing and mobile system engineering
Software & System Quality of Service
Software & System Security
Emergent Topics
Smart learning and innovative education systems
Special Tracks
Track 1: Software architectures for big data management

Track 2: Smart cities development: required skills and competences

Track organizers:
Track organizers:
Prof. Dr. Horacio González-Vélez, National College of Ireland, Horacio.Gonzalez-Velez@ncirl.ie
Prof. Dr. Juan M Garcia-Gomez, Universitat Politecnica de Valencia, juanmig@ibime.upv.es
Prof. Dr. Anthony Karageorgos, University of Thessaly, karageorgos@uth.gr
Prof. Dr. Panos Fitsilis, University of Thessaly, fitsilis@uth.gr
Prof. Dr. Angelika Kokkinaki, University of Nicosia, kokkinaki.a@unic.ac.cy
Prof. Dr. Achilles Kameas, Hellenic Open University, kameas@eap.gr
Submission Guidelines
ESSE 2021 solicits papers in the following three categories:
Long papers: technical papers reporting original research or survey papers
Short papers: papers reporting promising work-in-progress, system descriptions, position papers on controversial issues, or survey papers providing a synthesis of some current research trends
Extended abstracts of recently published work in a relevant journal or top-tier conference
Regular research papers should be at most 14 pages (including references, figures, and tables). Short papers should be between 8 and 10 pages. Extended abstracts should be at most 2 pages and should reference the originally published work.
Submissions will be blind reviewed by the Program Committee on the basis of technical quality, relevance to scope of the conference, originality, significance, and clarity.
Manuscripts must be submitted electronically via online submission system. For any questions, please contact with esse_info@academic.net.
Proceedings
Accepted papers will be included into ACM Conference Proceedings (ISBN: 978-1-4503-8506-0) , which have been indexed in the past by Scopus, Ei Compendex, etc.
SCI Journal
Selected papers after extention will be recommended to Mathematics (ISSN 2227-7390).
Special Issue on "Application of Soft Computing in Software Engineering"
Indexing: Scopus, SCIE (Web of Science), etc. Impact Factor: 2.258
Key Dates
Manuscripts submission deadline: August 30th, 2021 final call: September 25th, 2021
Acceptance/Rejection Notification: October 10th, 2021
Registration Deadline: October 18th, 2021
Conference dates: November 19-21, 2021
More Information
Email: esse_info@academic.net
Co-sponsored by

Supported by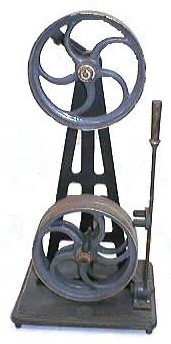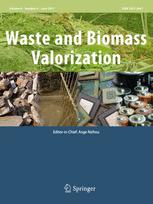 Media Partner